You want to get fit and looking for the best fitness tracker for weight loss. You have come to the right place. Fitness trackers have become more famous during the Covid-19 pandemic and people have realized how important health is for them.  
In a hurry? My best pick is Fitbit Versa 2. Fitbit Versa 2 is the best fitness tracker for weight loss. This amazing fitness tracker supports Amazon Alexa and can track your sleep efficiently. Fitbit Versa 2 uses heart rate to help you lose that extra weight.
To help you narrow down your search, I have picked the 5 best fitness trackers to achieve your results. Let us directly dive into them.
1. Fitbit Versa 2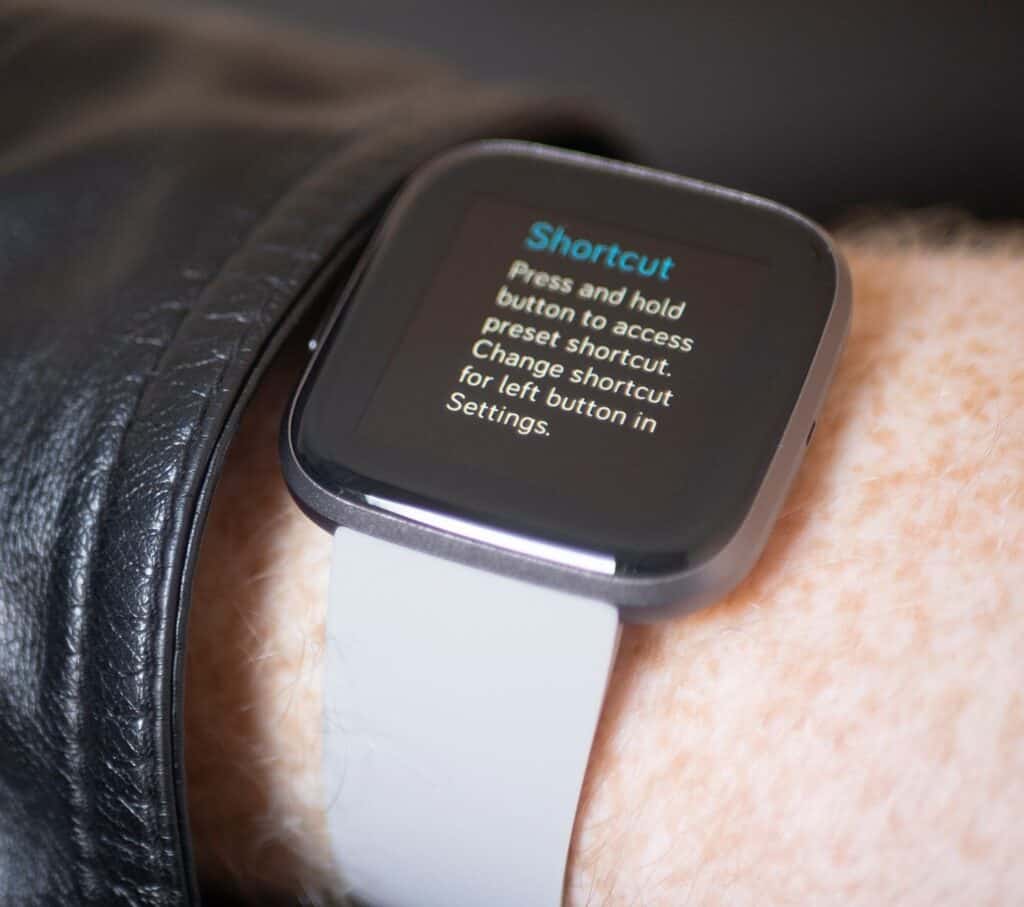 This is my top pick because fitness Fitbit Versa 2 is the best fitness tracker and Smartwatch. It supports Amazon Alexa and can track your sleep and has an always on display feature that most of the fitness bands don't have.
The Fitbit Versa 2 has a battery life of more than 6 days where you can track your heart rate 24/7 and it comes with a number of designs.
How is it helpful for weight loss?
Although weight loss is a combination of your diet, workout and sleep, but, if you have a fitness Versa 2, it can ease the process because it supports 20 exercise modes.
You can also choose from a number of features like tracking running, using the band while doing Yoga and swimming. It comes with a lot of other sensors that can track your progress in real time and that's the beauty of this watch.
The watch does not have an inbuilt GPS feature, but by connecting to the phone GPS, you can easily track your speed and the distance travelled.
To get know more about your body, installing the Fitbit App will help you a lot. The app can be downloaded for free from the Play Store. You will get a lot of motivation and guidance that will improve yourself and of course, help you lose weight at the same time.
What's In The App?
Health Tools
No matter what your goals are, if it is weight loss or muscle building, you need to track your food. And, what can be better than the tool provided by the Fitbit App. 
The app only help you to reach your goal, but also helps you in workouts. It motivates you all the time because it has lots of challenges where you can make your food log with just a click of a button.
Guidance
The Fitbit app is made for fitness enthusiasts. You can actively track your sleep and more importantly,  your nutrition. It helps to achieve your weight loss goal faster and in the easiest way possible.
Enjoy With Friends
Fitness is a lifestyle, not a journey. Fitbit Versa 2 has made it possible if you are not enjoying the process. You won't be able to get the results unless you enjoy it. 
And, what can be better than enjoying the journey with your friends and family. Compete with your friends and family and get the support directly from them and you can also join the community who are ready to help you all the time.
Shop it from Fitbit Official website
2. FITBIT CHARGE 4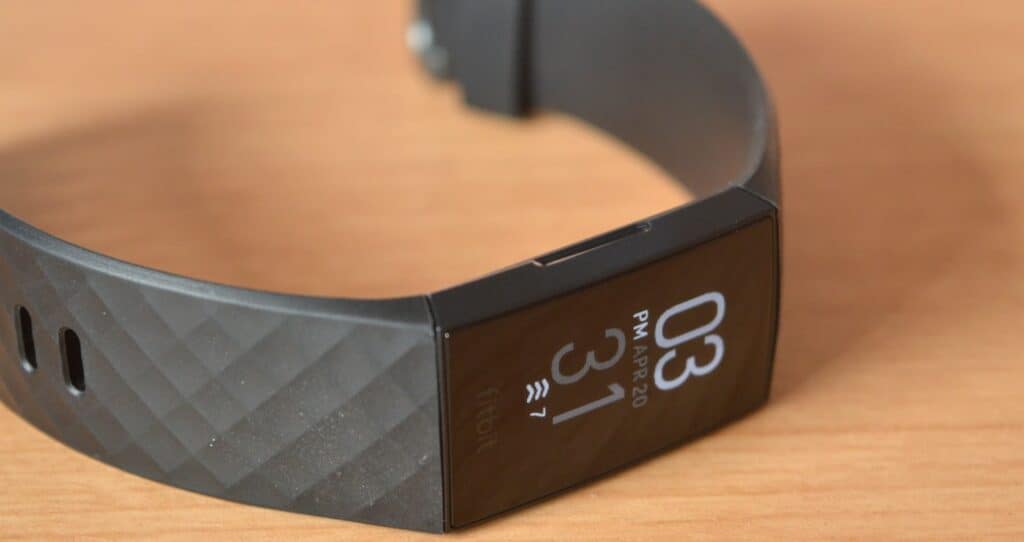 When it comes to fitness (weight loss and weight gain), we cannot ignore FITBIT CHARGE 4. 
One of the best fitness trackers, FITBIT CHARGE 4 can help you lose weight easily as it inspires you to go that extra mile to lose that weight.
The band has a built in GPS feature which means that you can leave your phone in your home and can track your path from the watch itself.
You can even get friendly with your heart because this fitness tracker checks heart rate zone and active zone minutes and you can track all the calories that are burnt in a day.
How will you lose weight with this watch? 
The watch is made for fitness enthusiasts as you will get 20 plus exercises with the watch that will help you to push more to burn more calories and as a result, you will lose weight. 
As a fitness lover, you might be aware of the fact that how important workout, diet and sleep is. It is great for overall health. It helps you work more in every situation.
You can do a lot more other things and when we use a tracker as you can easily track sleep. It means that without knowing about sleep and counting hours, you can easily track and improve your health.
Listen to your favorite playlist 
What can be better than listening to your favourite song while running or while working out in the gym? You can easily control music and listen to your podcast on motivation while working out.
Connect with the Fitbit Community and share your thoughts and get insights to achieve your goals.
Not only this, but the Fitbit Charge 4 also has 7 days of battery life. It has a secure tab that supports everyday apps. It has a personalized clock face and features like calendar, app notifications, text, call, and sending replies from the app itself, and most importantly, female health tracking as well.
Shop it from Fitbit Official website
3. GARMIN VIVOSPORT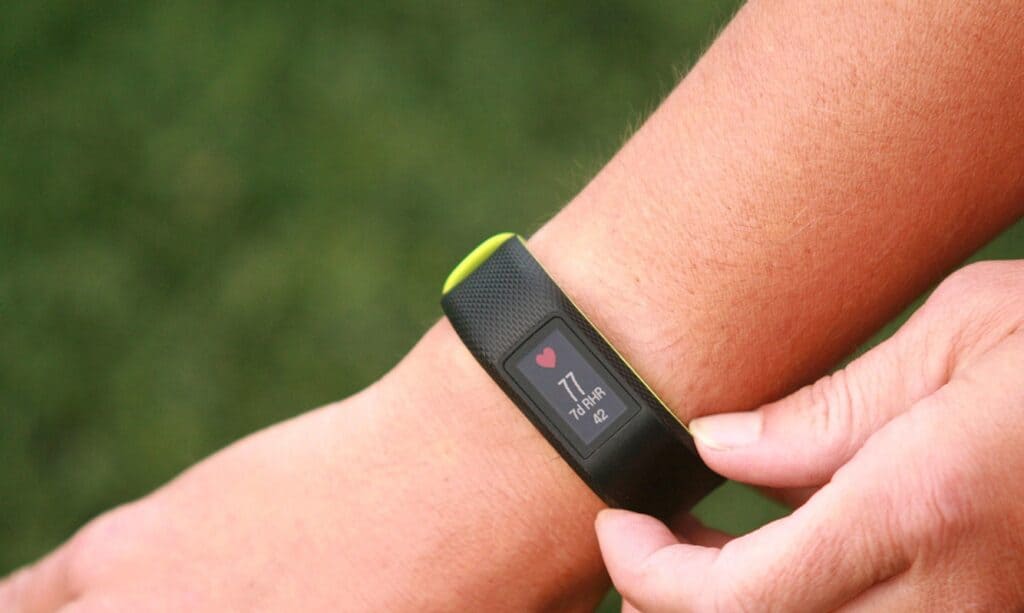 Third on the list is GARMIN VIVOSPORT.
This amazing fitness tracker supports GPS and tracks your heart rate efficiently.
If you are not an outdoor person and would like to workout inside, this watch is really helpful. And, if you like to workout outdoors, this watch can help you track every step you move.
GARMIN VIVOSPORT has fitness monitoring tools such as fitness age estimates and VO2 max.
Life can be stressful sometimes and if you are doing a 9-5 job, it can be even more stressful. This smart fitness tracker can be a lifesaver for you because it can help you relieve the stress that you have in the office.
It has built in features such as live track, smart notifications, etc. The smartband has a battery life of 7 days and can work for 8 hours without GPS.
The watch comes with a slim design and many styles. You can match the watch with the outfit you are wearing.
Shop it from garmin Official website
4. LETSCOM Fitness Tracker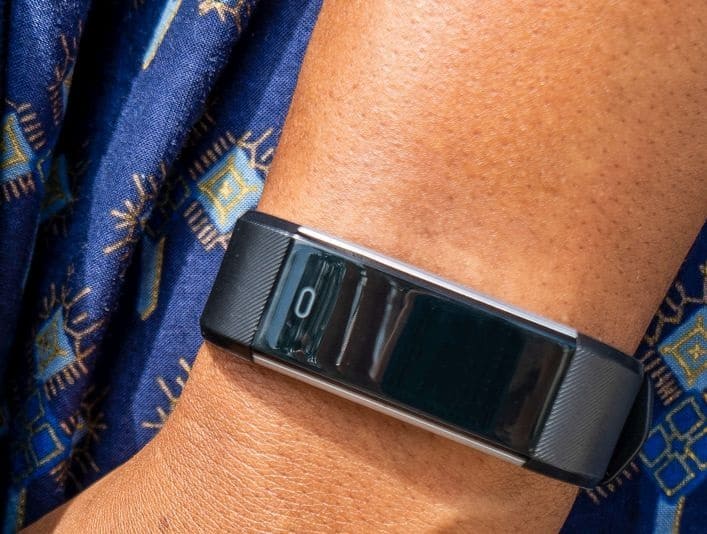 The best budget smart fitness tracker and a competitor of Fitbit is LETSCOM Fitness Tracker. 
You don't have to spend more to stay healthy or lose weight. This amazing watch can equally help in weight loss and the best thing about this band is that it is a low budget fitness tracker.
What you will get in this smart tracker?
Activity Tracking: 
You can easily record activities of your entire day such as distance travelled, steps are taken, calories burned, etc. 
Inbuilt USB
This health tracker can be charged easily with any USB cable and any computer device. The best thing is that you don't need any charger to charge your smart band. 
Long Battery Life
The band comes with a good battery life. A single charge can last for days. That's pretty amazing right?
Heart Rate Monitoring
You can easily track heart rate in real-time. Moreover, the band also supports sleep tracking. So leave the worry of sleep tracking because you can do it with this amazing fitness tracker.  Most importantly, proper sleep helps you lose fat in the long run.
Answer Calls & Reply To Messages
Now answering calls and replying to messages from your wrist is really possible under budget. So no need to pick your phone every time your phone rings and make your life easier.
Shop it from Letscom Official website
5. Apple Watch Series 5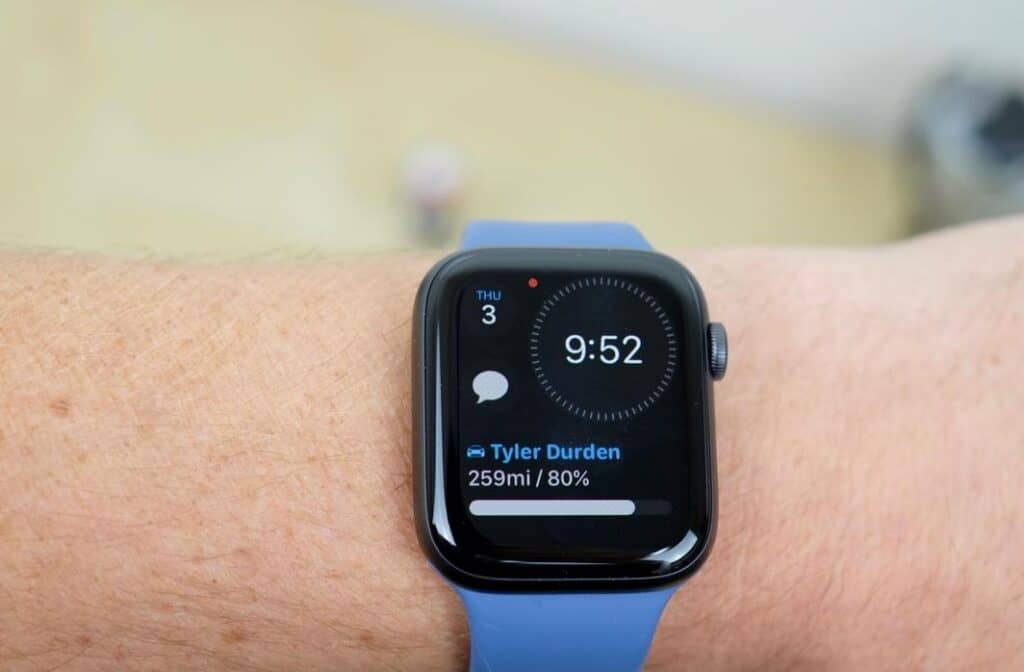 You might not have seen a watch like this before, according to Apple.  And, I think, they are somewhat true. This watch is the latest version of Apple watch series and has a lot more features than its predecessors. 
One of the most famous watches in the world, if you have an iPhone, this watch can be your best buddy.
The watch can be helpful to track your progress and yes, you can lose your weight with the help of an apple watch.
But make sure you are considering the rest of the things as well such as a proper workout routine, eating on a calorie deficit diet, and sleeping for at least 7 hours.
This watch also supports sleep tracking. You can track your sleep easily without worrying about anything else as sleep is one of the most important aspects when it comes to healthy life.
This all rounder smartwatch and fitness tracker comes with the water resistant upto 50 metres, GPS feature, and advanced workout metrics.
It is designed for fitness enthusiasts as well so if you are a fitness enthusiast and want to lose weight while considering everything that I've discussed above, you have an iPhone and you love Apple devices, this smartwatch is for you.
You can wear it in your office and in the gym because the watch can be customised the way you want.
Shop it from Apple Official website
Hope you have got your answer and the search for the best fitness tracker for weight loss has ended by now. My top pick is the Fitbit Versa 2 and if you want a budget fitness tracker, LETSCOM Fitness Tracker can be the best pick. And, to all the iPhone users, you know what to pick. 
If you still have any doubt, ask me in the comment section below, I will be happy to answer your queries.