Hi, In this article I will tell you which smartwatch is best for Android in 2020
If you are in a hurry and don't want to read the entire article, here's my top pick for you. 
The best smartwatch you can buy right now is the
"Galaxy Smartwatch Active 2".
But that's not it. There are plenty of top-notch smartwatches suitable for an Android smartphone. I have researched a lot and listed the top 20 watches that you want to buy right now.
After spending countless hours, studying the best smartwatch for android on all different types of smartwatches at different price points and different features, I'm ready to geek out.
1.Fitbit versa 2
Fitbit versa 2 is the best and premiere watch on my list. Now as you know that Fitbit is especially a smartwatch company, so they have put all their effort into making sure their primary product (smartwatch) works the best.
In my opinion, all the Fitbit products are amazing but the stand out watch from Fitbit is Fitbit versa 2. This watch is made for fitness enthusiasts. All the fitness features are built-in.
Now, why is the Fitbit Versa 2 the best Android best smartwatch, and what special offer Fitbit gives to their user? 
Fitbit Premier
Fitbit gives you a 3 months premium trial for their users. With the premier feature, you can unlock personalised insights about heart, sleep and other fitness activities. Premier features provide you guidance on how you can better your insights by following their actional plans. 
Remember, this is only available for premium users.
Fitbit gives you features like; 
Built-in Alexa
Sleep score 
Always-on display
Fitbit pay
Supports 39 apps
Notifications of everything 
Spotify and other music app supported
24/7 heart rate tracking 
Ohhhh!!! I forgot to tell you what makes this watch purchasable?
This device has 8 days of battery life. Meaning, once you charge your Fitbit Versa 2, forget about the charger for 6-8 days. Check out its battery review here.
Check out all features and current prices on amazon and Fitbit.
Pros 
Best fitness smartwatch at a reasonable price 
The female health tracking feature 
Lightweight 
6-8 days of battery backup
Cons
Note: If you're a Fitbit fan and want a new and the latest feature smartwatch, there will be a launch of Fitbit Versa 3 next week (September 25, 2020). You can wait a bit and we will review after 1-month use.

But the preorder booking is running you can pre-book from here with the price of $229.95.
2. Samsung active 2
The perfect watch for anything or everything. Why is Samsung Active 2 the best Android smartwatch on my list? 
This is because the Samsung Galaxy Active 2 is the most completed overall watch. The best thing I found in this watch is the touch. I often see some watch touches lag sometimes. But the Samsung watches are really smooth. Galaxy Active 2 comes in 2 sizes 40mm and 44mm of screen size.
Under Armour Edition
You may or may not know that Galaxy Active 2 comes with social under armour edition. It takes your fitness workouts to the next level. Under Armour Edition provides you with an ad-free MapMyRun app. Galaxy gives you 6 months free MapMyRun premium features if you purchase Galaxy watches under the Armour Edition. 
Note: MapMyRun is just an additional app that works with Garmin, Fitbit, Galaxy and other watches. Galaxy just gives you a 6 months trial of that MapMyRun app. 
Samsung Galaxy Active 2 Features 
Fitness Tracking: Active 2 can track up to 30+ distinct activities manually and 7 automatically.
Automatic activities include walking, running, cycling, rowing, elliptical trainer, dynamic workouts and swimming can achieve your goal better and faster. 
Let's look at some of the main features of Samsung Active Gear 2.
Samsung has its voice commander Bixby installed in Samsung active 2.
Samsung comes with the Samsung Pay option so you can pay without your phone or credit card.
Whether you have an iPhone or any other Android phone, this watch works best with both.
If you are a Golf player, then there is a special edition available for you. Check this out here.
Stress, meditation, sleep activity features are available in this watch and give you the accurate results.
The watch has 24/7 heart rate measure tracking. It also gives you a notification if your heart rate goes abnormal.
Long-lasting battery: Now battery backup of this is 24-48 hour. But battery percentage always varies on what features and how much you use the smartwatch.
And the sexiest thing I love about this watch is the rotating bezel. This looks so incredible.
I always love a smartwatch that has a rotating bezel.

Note: Samsung Active 2 has 2 different versions. One is 40mm and the second is 44mm screen size and both of them have different features.
Check out it's all feature and current price on Amazon and it's the official website 
Pros
Rotating bezel
Smoother touch
LTE version
Better tracking with the Samsung app
Ecg and fall detection
Cons
Bixby voice assistant is not good enough
3.fossil Gen 5
Our next watch on the best smartwatch for the android in 2020 is Fossil Gen 5. Unlike the previous version of Fossil Gen, this watch comes with more RAM and ROM, which is a unique and excellent feature in my opinion (your opinion matters the most). 
Now the fossil watch comes with the Wear OS Version. Meaning, Google apps are pre-installed in this watch. Google Assistant, Google Fit, Google Pay and Google Tiles (which is a pretty amazing feature) are built-in there. 
Now Fossil is a well-reputed company and works with Google. Fossil handed over the developing smartwatch technology to Google.
Let's talk about some of its great features: 
Fossil has Google Operating System in their watches. And, you know how google products are? 
Google pay, Fit and Assistant are preinstalled in the Fossil Generation 5.
It has pretty unique tile features. Learn more here.
It has 4 types of battery mode that help your smartwatch work longer on a single charge.
Great storage of 8 GB so you can install your favourite app without going out of the space. 
Heart rate and Spo2 oxygen saturation measurement are built-in so you can track your health easily.
Fossil gen 5 reviews by Techradar
Pros
Has speaker
Great design 
Good battery life 
Better storage 
Cons
More features and details on its official website and guide menu.
4. Skagen Falster 3 
This is another smartwatch that has Wear OS by Google. Skagen Foster 3 smartwatch is good for those who wanted a stylish and sexy look around their wrist. 
Flaster 3 Blue strap and Falster 3 Blue Silicone Mesh version are super cool. 
Unlike Skagen Falster 2, the battery problem has been solved in this version. And they have added 4 additional features to save more battery:
Daily mode
Extended mode
Time-only mode
Custom mode
The best part of this watch is that it has a speaker. So you can talk back with Google Assistant and talk on the smartwatch itself. 
Who can buy this watch? 
You can buy this if you want a stylish and classy look.
If you want to use the smartwatch for a couple of days without charging. 
Who should not buy this watch? 
Some fitness features are not as accurate as they should be.
Pros 
Better design 
Extend battery life features 
Cons
Fitness features not accurate enough 
Skagen Falster 3 review by the android authority
5. Amazfit Bip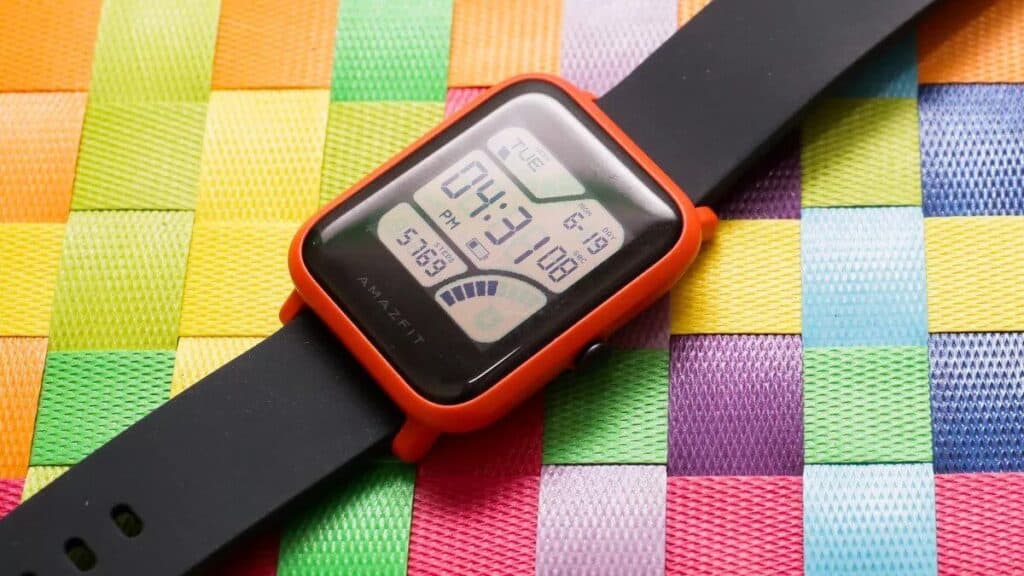 Amazfit Bip is our next smartwatch on this list. This is the watch that everybody can afford. And it has some features that come with the premium watches. 
The most amazing feature of this smartwatch is that it can last for 40 days. This is really insane.
But the battery varies depending on the usage. The company has provided some battery data for better understanding.
Basic usage scenario: 40 days
Typical usage scenario: 15 days
Standby scenario: 90 days
GPS continuous working time: 22 hours
Apart from that, this watch comes with 4 Color Options 
Red-orange 
Carbon black
Warm pin
White rock
A few more features:
Wristband cleaning process is pretty good in this watch 
40+ and 2 customizable smartwatch faces
10 sports modes and waterproof
You can control music on your smartwatch by syncing with your phone
Continues heart tracking and alerts if it goes abnormal
Why Choose Amazfit Bip?
What else you want from the smartwatch that gives you so many premium features under $69.99. 
This is a perfect smartwatch for every individual.
Long-lasting battery life.
Waterproof 
Connected with your phone 
2.5D Corning Gorilla 3 generation tempered glass
Huami-PAI Learn more about this here 
Pros
Long-lasting battery life 
Best watch in low budget 
Always-on screen
Good and more watch faces added 
Cons
6. Samsung Galaxy Watch 3
Our next one on this list is the latest Samsung Galaxy Watch 3. It's the latest watch that Samsung has launched on august of 7 worldwide. This watch has two versions. 
Cellular: You can use this watch by inserting a 4g sim in it.
Bluetooth: In this version, you have to connect it with your phone.
Both watches have 44mm and 41mm screen size.
This is the latest watch from Samsung. I still don't see a fast charging or long-lasting performance from Galaxy Watch 3.
It only has 1-day battery backup and takes 2 hours to get a full charge.
But if charging isn't your issue, then you can consider this watch.
Overall this watch has better and accurate features than other smartwatches.
IP68, fall detection, physical rotating bezel make this watch premium. 
Look at this top features:
Tizen OS build in (which is better than Google Wear Watches )
Bixby Voice assistant 
Better sleep features
Advanced running metrics 
Suggestion replies while chatting ( So you don't have to type for general question )
Bitmoji stickers
Find my phone option 
Samsung Galaxy Watch 3 review by the verge
Check out it's all details and price: 
Pros
LTE variant
Bigger screen size
Rotating Bezel 
Better performance 
Corn's
Expensive 
Some problem in fitness tracking
7. Fossil Sport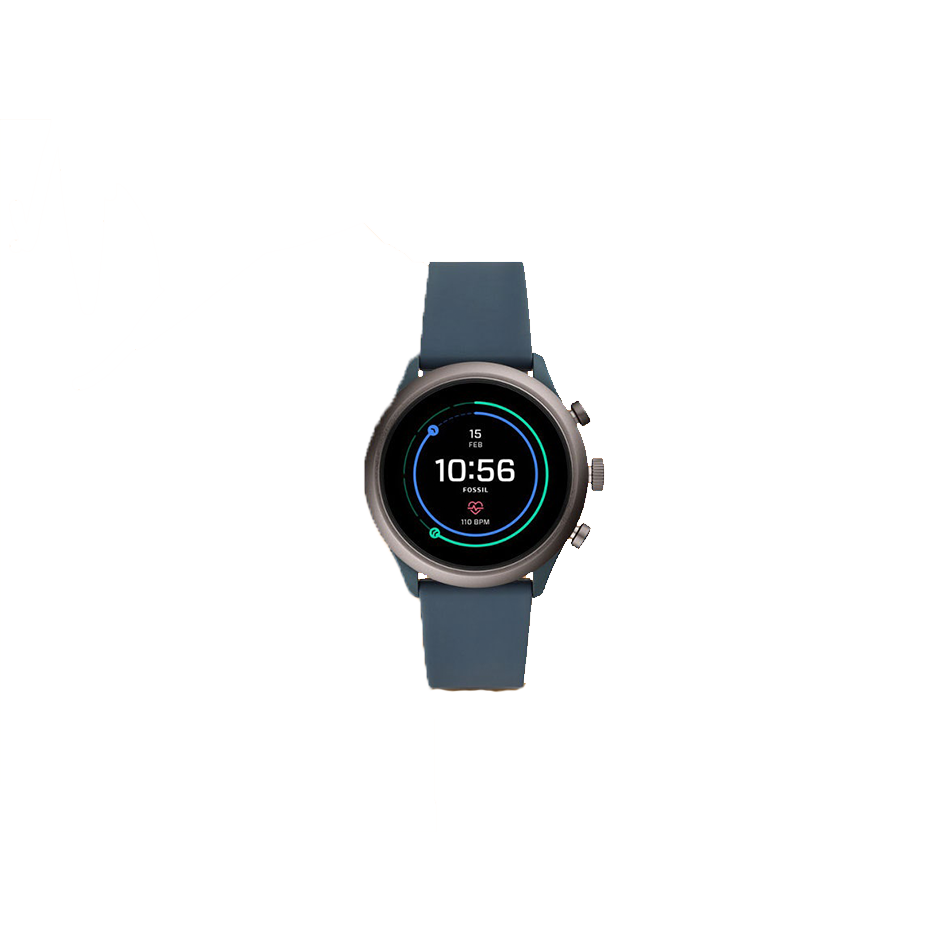 Fossil Sport is another watch that runs on Google Wear OS.
Now Fossil Sport is a great watch for fitness lovers. Fossil company named this watch sport. It is lightweight and comes with sport silicone straps which make it more sporty. 
This mid-range smartwatch with its new Qualcomm Snapdragon Wear 3100 chipset works pretty fast. This is the first watch to be market-powered by the new 3100 chipsets, which makes this watch unique and better performing. 
In low-power mode, Fossil sport can last for many days without charging.
Is Fossil Sport the best smartwatch for you? 
I recommend this watch for fitness enthusiasts. However, if you wanted a premium accessory smartwatch you might look for another option.
Pro's 
Qualcomm Snapdragon Wear 3100 chipset gives better performance 
Great battery life 
Google wear Os
Great for fitness person
Corn's
8. TicWatch E2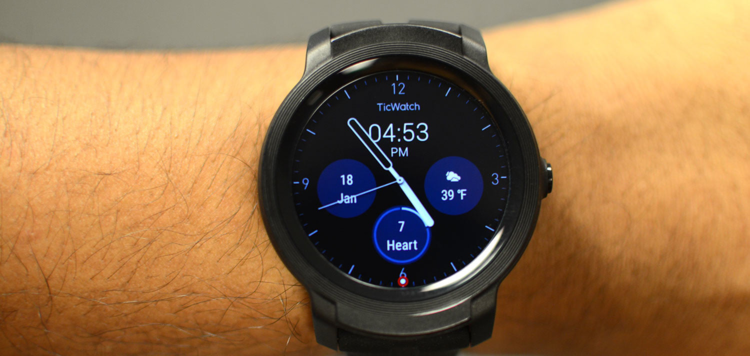 If you want a Google Wear OS watch by spending less amount, this is a smartwatch for you. 
E2 is a solid smartwatch and has all the basic features that you want. 
Except, 
No NFC for payments
No Sleep Tracking
Missing fitness information depth
The E2 is 5ATM waterproof and Can be worn while sweating, swimming, or raining.
This watch offers a special feature of swim style detection, which gives you more input data for your swimming performance.
Apart from that, it gives you 2 days of battery performance and a 24/7 heart rate tracking option.
TicWatch E2 reviews on TechRadar.
Pros
Great value watch
Under budget 
Solid watch
Corns
No NFC
Fitness data not in-depth
No sleep tracking yet
9. Fitbit Versa Lite
Fitbit Versa Lite is similar and has fewer features as compared to Verse 2. Even if it has slightly less features than Versa 2, you can get it on your wrist by paying less price. 
Some of its Features:
Friends & groups goal tracking 
Health & fitness options 
Fitness activity like steps count, calories burned and nutrition features are available 
Quick replies widget 
Watch faces 
24/7 heart rate tracking
15 fitness mode available 
4 days of battery life 
What does this watch don't have?
The watch comes with waterproof features but won't provide you with your fitness stats and data underwater.
Doesn't have Fitbit Pay 
Alexa voice feature is missing
So if you want a Fitbit device with a lower price, you can consider this watch.
Pros 
Comfortable and lightweight watch
Better battery performance 
Affordable price with great features 
Corns 
Don't have Fitbit pay
No voice assistant
10. Honor Magic Watch 2
Our other watch on the list is Honor Magic Smartwatch 2 by Huawei. This watch is available in different colours, Charcoal Black and Flax Brown. With long-lasting battery life, you can use this watch for up to 7 days. 
Where most premium watches do not have speakers in the watch, it comes with built-in speakers. With this feature, you don't have to pull out your phone from your pocket. Simply, talk with your smartwatch.
This watch has the most positive reviews. Also, It has a decent price of $149.99.
Honor Magic Watch 2 review on notebook check
Pros
Great and quality watch straps
Geat battery performance
Speaker build in
Affordable budget 
Cons
Doesn't support Spotify and other music streaming app
Not in-depth fitness stats
11. TicWatch Pro 2020
Next one on the list is tic watch pro. This is a premier smartwatch by Mobvoi. The latest version of Ticwatch pro-2020 Military Standard 810G has the price of $259 but it's currently on sale (Sep 2020). 
Main features of this watch are;
Comes with Google Wear OS
2 to 7 days of battery backup
1,000+ watch faces
The best part of this watch is that essential mode which gives you a grey screen with fitness stats can last up to 30 days on a single charge. 
The Major drawback of this watch is its price. Under this price range, you can consider Galaxy Watch Active2.
Pros 
Military Standard 810G
Great design 
Excellent battery life 
Watch faces
Cons
WearOS bit laggy
Limited fitness features
12. Misfit Vapor 2
Award tech winner at Wearable the latest misfit vapor 2 will be the best-looking watch you ever noticed. 
Good looking vapor 2 is available in 2 sizes, 46mm and 41mm. 
This watch is made entirely of plastic which makes it so light that you can wear it the whole day without any issues.
The price is around $249.99. And comes with the basic features you want in a smartwatch.
Google OS makes this watch more premium. Features like GPay, Maps, NFC payments option are already available in this watch. 
Overall, this watch is good within this price range but is not beyond the expectations.
Some of these watch drawbacks are: 
Normal performance
battery life performance is avenge 
But it has all the functionalities you ever need in a smartwatch.
Pros
Wearable.com tech winner smartwatch 
Great looking design 
Lightweight
Cons
Performance is ok
No speaker build in
13.Garmin Forerunner 245
The Garmin Forerunner 245 focuses more on health and wellness. This watch can be great for fitness enthusiastic people. It covers all the in-depth fitness data and has options for almost every fitness exercise. 
The performance of this watch is excellent and comes with the GPS, heart rate monitoring during your workout sessions. 
Moreover, its battery performance is so good and can last for a couple of days. 
This watch has special features for women known as menstrual cycle that can be done by connecting with Garmin connect
Pros
Great value for money
Solid watch
Great fitness features 
Great battery life 
Amazing health and wellness features 
Cons
Focused on more fitness features
14.TicWatch C2+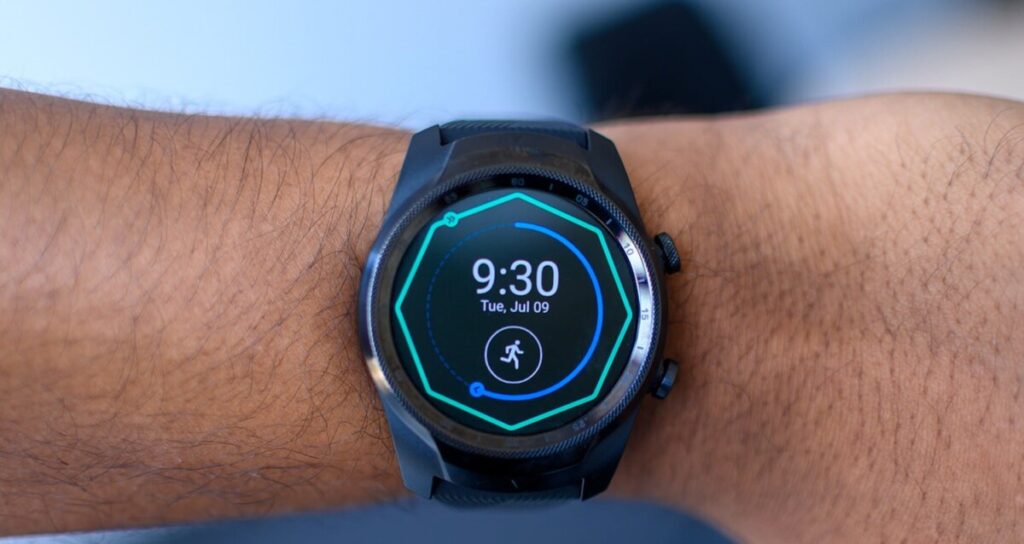 Tic watch is another smartwatch by Mobvoi. This watch has a Google Wear Operating System. The upgraded version has 1gb of RAM.
Ticwatch C2+ is super sexy to look at as the rose gold edition is really killing it and gives you an extra watch strap for free.
With a price range of $200, this watch performs pretty well. Including the features like Google pay, maps and translate app makes this watch more premium. 
If you talk about battery life. This smartwatch has two days of battery life. It's okay if you are an average smartwatch watch lover and the battery is not an issue for you.
Pros
Great design 
Free watch strap
Google Wear OS
Cons
Battery performance is ok
Less fitness mode
15.Suunto 7
Now our next watch on this list is unique. 
Suunto 7 is a powerful and best smartwatch for Android in 2020. This watch has solid, powerful, shock, rain and dust proof features. And it's gorilla glass screen gives you the power to explore outdoor adventures.
Suunto 7 has up to 40days of battery life in power saving mode that will show you only the watch faces. Normally, this watch can last for 2 days, which is pretty normal.
Having the Wear OS by Google, GPay, Maps and Auto translator makes this watch more featureable. 
For sports lovers, this watch has more than 70 sports modes. They can help you achieve more. But to use and track those you need to download its official app from Google Play Store. 
Overall, it is a good and solid watch with the price of $424.15. Yes, it's high.
Pros
Solid smartwatch
Great battery life 
70 sports modes
Downloadable offline maps
Fast charging support
Cons
16.Moto 360
Moto 360 is the best smart looking, with a great design watch you can buy today. 
It is a 1-year-old watch but it still counts when you talk about a great looking watch. It's a good option if you want to Wear OS with basic functionalities.
Features:
It has 1GB and 8GB of internal storage 
Runs on Google Wear OS
2 days of battery life
The affordable price of $199
Water resistance
Many colour options available
17.Huawei Watch GT 2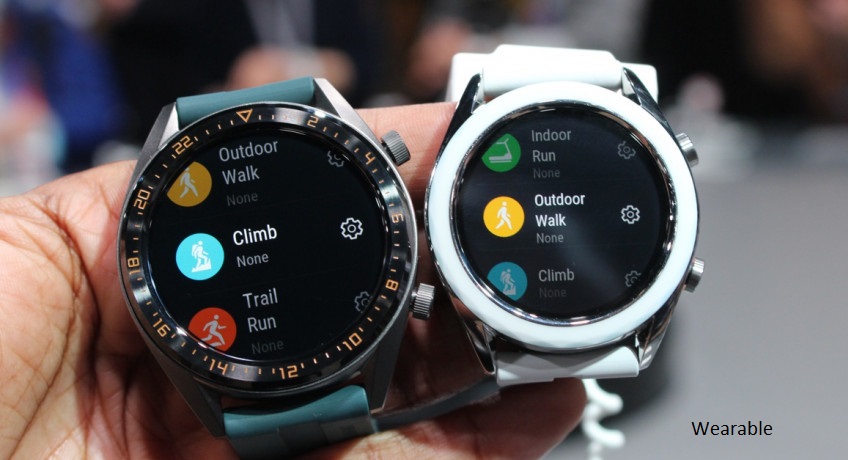 Our next watch on this list is Huawei Watch GT 2. This watch has been Huawei's top-performing watch till now. This watch has two different display size variants. 
42mm and
46mm
The greatest thing I found out about this watch is that it has a cool and large amount of watch faces. But it has no NFC unless you are from China.
18. TAG HEUER CONNECTED
Another watch with Google Wear OS, TAG HEUER CONNECTED smartwatch is not just a premium but a luxury watch as well. The price is insane. This smartwatch's price starts from $1800 to $2550. 
It also comes with a Luxury Golf Edition that is used by the professionals. The Golf Edition price is $2550.
Wear OS makes the performance of the watch better by adding additional pre-installed apps and payment modes.
But this watch is best for those who want a premium thing that stands out from the crowd or have a golf profession.
Pros
Luxury smartwatch
Better watches faces
Tag owns many sports application
Cons
To expensive 
Battery performance
19. PRO TREK
This is the best outdoor smartwatch for those who have an outdoor or military lifestyle. This watch comes with a dual-layer LCD and is waterproof. 
So if you don't have any problem with the display, this watch is for you.
This watch runs on Wear OS by Google. The best part of this watch is that it has GLONASS (GLObal Navigation Satellite System) with GPS. 
You can download 5 maps for offline use. So you can use them when you go on an outdoor adventure without having the internet.
The 30 days of battery backup of power-saving mode makes it different. The battery takes up to 2-3 hour for a full charge. The best price of this watch is $ 549 which is pretty decent. 
Pros
Solid display watch
Offline GPS maps (5 max)
Battery efficient mode
Cons
Bit expensive 
No heart rate monitoring
20. Garmin Instinct
This is another best smartwatch for an android device in 2020 especially for outdoors. This watch is similar to the G-shock Protrek Version but has some different features.
With the price of $198.99 (less than protrek), it has a built-in heart rate monitoring option and has the GLONASS (Global Navigation Satellite System).
The unique feature of this watch is that It comes with 5 working buttons. The TracBack feature gives you more insight on the outdoor track. 
Learn more about TracBack here. 
Pros
Affordable price.
GLONASS feature.
Military standard toughness.
Excellence for sports and outdoor performance.
Night mode.
Cons
Do have any internal storage.
Sleep tracking feature lagging.
Third-party apps not available.
Final Words
After looking at these smartwatches and reading all the review articles from TechRadar, Android Authority and others for days, I am AMAZED that some smartwatches are pretty expensive and TAG HEUER CONNECTED price has just Stunned me. 
As per my analysis, I would suggest you to buy a Fitbit Versa or Samsung active 2. 
Both of them are good budget smartwatches with extra features and give you the best performance. 
Galaxy Watch 3 can be another great option. 
If you are a Fitbit fan, I have good news for you. Fitbit Versa 3 will be launched in a couple of days so if you want more features just wait for aco. 
Hope you find this article useful. If you have any query just comment down below.
Also Read