Swimming is a very important sport because it develops all your muscles. Because so many gadgets have appeared, why not try a best fitness tracker for swimming 2020 ? 
Fitness trackers are generally designed to integrate into your everyday life, giving you a helpful nudge towards making better lifestyle choices and making you more conscious of your activity levels. In this blog, I listed the best waterproof fitness tracker in the market for this year. I made this list based on my personal opinion, and I tried to list them based on their price, durability, quality and more.
Here the quick look
15 Best Waterproof Fitness Trackers 2020 
1. Fitbit Flex 2 Fitness Tracker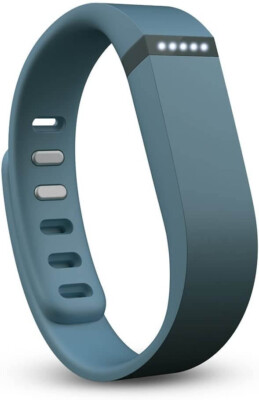 Fitbit Flex 2 can track your steps, distance, calories burned, active minutes, sleep and more so you can achieve your fitness goals. This tracker can be worn in various ways, including as a wristband, bangle or pendant that you can hang around your neck. Plus, it's waterproof so you can swim or shower with it on and worry less about accidental spillages.
2. SUUNTO Spartan Trainer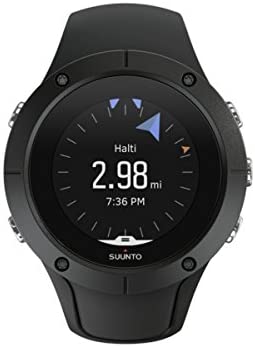 The Suunto Spartan Trainer Wrist HR is a full-featured, multipart GPS watch with wrist-based optical HR sensor. It's the newest in Suunto's Spartan lineup and seeks to be a strong competitor to the Garmin 235 (on price) and the Garmin 735 (on features.) 
It's pretty great overall, but the screen performance is holding it (and its peers) back. Overall this is a fantastic watch for the price, and Suunto seems to be a strong contender and should be worthy of consideration for beginner or intermediate triathletes.
3. Garmin Forerunner 935 Running GPS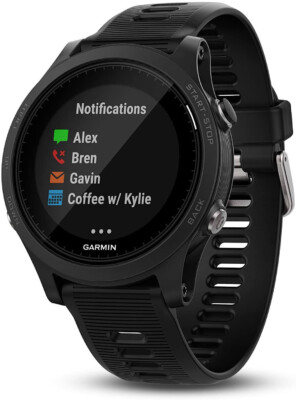 The Forerunner 935 is basically an upgraded version of the Garmin Forerunner 735XT or it could also be seen as the Garmin fenix 5 lite. The 935 is quintessential triathlon watch and will most likely make the list for Best GPS Watch 2019 or Best GPS Smartwatch 2019. 
The 935 is a multisport watch (run, cycle, swim, golf, etc.) that also supports advanced running metrics like ground contact time and stride length when you pair the watch with the HRM-Run or HRM-TRI heart rate monitors or the new Garmin Running Dynamics Pod. You also get metrics like Training Effect, Training Load and Training Status.
It has GPS & GLONASS, UltraTrac mode with the gyroscope like the fenix 5 and it's also water resistant down to 50M. It's also an activity tracker with a built-in wrist heart rate monitor. Like always, the HRM is best for running, walking and hiking. 
It's also a smartwatch – so notifications, music controls, calendar, weather, Connect IQ, etc. Battery life with this GPS Multisport Watch is up to 24 hours (per Garmin) compared to around 14 hours with the Garmin Forerunner 735XT. Overall, I like this watch – it's super comfortable, has a nice display, perfect size and is perfect for triathletes.
4.Vigorun Fitness Tracker
Help You Crush the Fitness Goals?12 Sports Tracking, All-day Steps Tracking, 5ATM IP68 Waterproof, Dynamic Heart Rate Tracking, Vigorun fitness watch is a loyal partner to help you crush your fitness goals.
Care More Your Sleep for Health?Sleep is one of the most important aspects of your health, Vigorun smartwatch is tracking your sleep and generating sleep analysis reports by its APP to help you create a schedule and a bedtime routine so you can meet your sleep goals. 
Motivate You to Exercise, Stand and Move?Remind you to stand up and move to relax your spine by Sedentary Alert; Inspire you to exercise every day for reaching your goals, you can even compete with friends in challenges by Today's rankings.
Long Playtime?Charge 2h for 14 days+ playtime(10-15 days battery life per a charge, depending on how you use it), the strong battery of Vigorun smartwatch saves you more charging time.
Helps You More as an Intelligent Assistant?Alarm Clock: Wrist shake to wake you up in the morning, remind you important meetings, dates or as pill reminders; Watch the Weather on wrist to start your new day; Don't miss any messages or calls by Call SNS Alerts.
5. Willful Fitness Tracker

Having used a few fitness monitors, I was especially impressed with this one due to its smart design and many features.  It is easy to fit, comfortable to wear and being IPX7 rated, it can be worn in the shower and will withstand immersion in water up to 1 meter for up to 30 minutes.
Setting up involves little more than downloading the 'Veryfit for heart rate' (not VeryFit 2) app from the Google Play store then pairing the smartphone with the fitness  tracker via Bluetooth which takes just a few seconds. The user can then enter gender, date of birth, height and weight then it is ready for use and upon pairing with my phone (Blackview BV6000), the date and time are automatically set.
6. MICROTELLA Fitness Tracker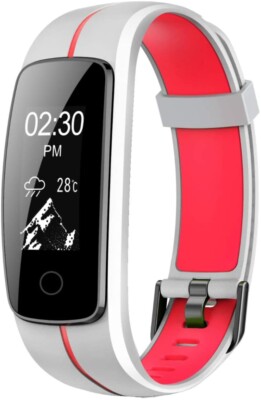 This is the best Activity & Fitness Trackers in the marketplace with a cheap price that you can easily afford.
Fitness Tracker with Heart Rate Monitor: This smart fitness band tracks and records your heart rate, steps, calories, distance, exercise duration, and sleep patterns.
Multi-Sport Mode Tracking with GPS: Track your exercise data using the 14 modes available. Modes include running, walking, hiking, riding, dancing, treadmill, tennis, basketball, football, etc. Using your smart phone's GPS you will also be able to map your workout route.
Notification on your smart band: Get notified when a new call or text message comes in. Calls, SMS, SNS: Whatsapp, Facebook, Twitter, Messenger. Never miss notifications ever again.
Extra Features: Sedentary reminder, remote camera shoot, media player control, find my phone, set alarms, IP67 water resistance, call alerting, guide breathing, weather, and much more
Smartphones are required. Compatible with iOS and Android. Works with VeryFitPro App. Up to 7 days of battery life and less than 1 hour for a full charge. The band fits men, women and kids.
7. Ulvench Fitness Tracker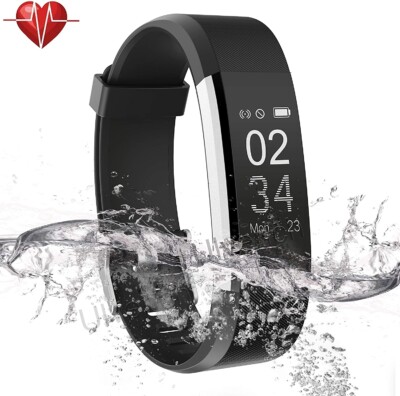 14 More sport modes Tracker – walking, running, bicycle, hiking, climbing, badminton, basketball, Yoga etc. To better track your activity data all day long, including GPS, steps, distance, calorie consumption and more.
– Heart Rate Monitor & Sleep Monitor – 24 real-time continuous heart rate monitor to help you adjust your workout and keep healthy; Auto sleep tracking to records your sleep duration and quality, effectively sleep quality analysis can give you good suggestions to adjust yourself.
– IP67 waterproof stand & Key Features – IP67 waterproof Ulvench fitness tracker can be used when swimming or diving; Call Alert and Hang up, Message and SNS Remind, Sedentary Remind, Remote camera shoot, etc. By connecting to the corresponding APP via Bluetooth, ensure that you won't miss important Call and Message.
– Built-in USB Plug – Easy to charge with any USB block and computer; no charging cable or dock needed; one single charge gives you up to 7 days of working time.
– Warranty and Support – Supports Android 4.4 and above or iOS 7.1 and above; Bluetooth 4.0 Ulvench support RISK-FREE 100% money-back guarantee in 30 days, 1-Years Replacement Warranty and life-time technical support. Package Contents with 1 x Fitness Tracker and 1 x User Manual.
8. Lintelek Fitness Tracker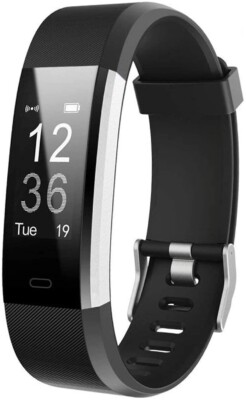 Accurate heart RATE and sleep monitoring: continuously and automatically monitor real-time dynamic heart RATE, you can view the heart RATE Graph, after the exercise is completed. Tracks automatically your sleep duration & comprehensive analyze data.
All-day activity tracking: accurately record all-day activities like steps, distance, calories burned, active time and sleep status, after the exercise, you can view the sports data report in the app.
Multi-sport modes & connected GPS: tracks up to 14 exercises like running and riding can meet your needs The whole day. Connect the GPS on your smartphone, It displays your exercise data like pace and distance and records a map of your workout route.
Intelligent reminder: vibrates to notify you of incoming calls and messages; reminds you to move after sitting for a long time and important dates.
Easy charging: Comes with a built-in USB plug, just take the watch host off the strap and plug the side with a metal chip into the USB port. The Red light is on when it's Charged. Please rotate the host if the Red light isn't on.
9. LETSCOM Fitness Tracker HR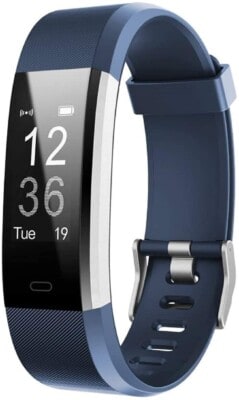 It's tough to find a budget tracker that can stand up to those with all the bells and whistles, but the LETSCOM Fitness Tracker ID115 Plus HR delivers all the expected features of an activity tracker—whether you're new to tracking or you've been logging workouts on all kinds of devices—at a fraction of the cost of big-name brands.
Upgraded Activity Tracker Functions: Features a 0. 96inch Color TFT LCD display with high impact resistance UV-blocking pc lens and lightweight personalized patterned wristbands, includes 5 levels of adjustable brightness and 4 dial display styles.
Track Daily Activity: Comes with a built-in accelerometer sensor allowing you to record steps, track distance travelled, review active minutes and calories burned. This fitness watch is also IP68 water resistant which means you can wear it in the rain.
Heart Rate Monitoring & Sleep Tracking: The fitness tracker monitors your daily heart RATE and sleep quality automatically. Use our app to review trend graphs and analyze light/deep sleep trends and wake-up times.
Calling & SMS Reminders: Incoming calls can be alerted via vibration reminders with the option to long press to hang up. Message reminders can display up to 128 characters on your smart watch tracker screen.
Smart APP Pairing: Download the App "VeryFitPro" by scanning the QR code or searching in Google Play or Apple App Store of your smartphone, which requires Bluetooth 4. 0, IOS 9. 0/Android 4. 4 or above(Not compatible with PC, iPad or Tablets).
10. MorePro Waterproof Health Tracker
Color Screen:0.96-inch IPS colour technology, an alternative to the TFT colour screen. Updated high definition, bright coloured display. Let the bracelet be no longer monotonous, health and fashion coexist
Dynamic Heart Rate and Auto Sleep Monitor: MorePro fitness tracker monitors dynamic heart rate, uploading the real-time data of heartbeats to phone apps. Also supports automatic sleep monitoring, it records deep sleep, light sleep, and awake states. All health data show as a chart clearly acknowledges your physical fitness status the whole day.
Multiple Functions: Female physiological period reminder, count-down, step count, 24 hour continuous blood pressure and heart rate monitoring, stopwatch, reminder, Running mode, customizable clock face, fatigue test, calories counter, mileage, call reminder, SMS/SNS alert, sleep monitoring, remote shutter, find phone, sedentary reminder.
No charger needed: Built-in USB plug makes it easy to charge with any USB block and computer; no charging cable and dock needed; One single charge gives you up to 7 days of working time (Note: battery lasts 3-5 days by heavy loading ; Battery lasts 5-7 days by light loading)
Compatibility: APP ""H Band"" requires smart phones with Bluetooth 4.0. Support system: iOS 8.0 or above (iPhone 4S, iPhone 5/5S/5C, iPhone 6/6Splus, iPhone 7/7S plus,iPhone8 iPhoneX etc.). Android 4.4 or above (Huawei Mate7/P9, LG, Samsung, etc ). If for any reason you are not satisfied, please do not hesitate to contact us."
11. Coffea Fitness Tracker
Select from 15 plus exercise modes like run, bike, swim, yoga, circuit training and more, set goals, and get real time stats throughout your workouts to see how you can keep improving; with aerospace grade aluminum, a smooth flush case and corning gorilla glass 3, charge 3 is comfy and resilient.
Automatically record time spent in light, deep and Rapid Eye Movement phases and see activity patterns, health insights and individualized assistance in one place with Fitbit today; Fitbit products are compatible with a lot of gadgets that have the following os: apple iOS 11 and higher, Android OS 7.0 and greater, or windows 10 v1607 or higher.
Swim proof and water-resistant to 50 meters, so you can track swims and use it in the shower (I do not suggest using charge 3 in a hot tub or sauna). Likewise, link to Smartphone GPS for real-time, speed and distance throughout outdoor runs and rides. Radio transceiver: Bluetooth 4.0
Stay linked to your day with everyday apps for weather conditions and more and get called, text and smart device app alerts on your wrist. Small band: fits wrists 140 millimeter to 180 millimeter in area, large band: fits wrists 180 millimeter to 220 millimeter in circumference.
12. Motiv Ring
Motiv's titanium-encased wearable can do a lot. It tracks sleep and fitness, including steps, calories and distance. It also somehow manages to pack in an optical heart rate sensor, all while boasting a battery life of three to five days on a charge. The ring is waterproof up to 50 meters, so you can take it swimming and just go about your day and generally forget about it
The Motiv Ring is one of the few wearables that are worn on your finger, rather than your wrist. The device is capable of tracking heart rate as well as steps, which is then used to calculate how many calories you've burned, how long you've been active, as well as tracking your sleep. It's made of a lightweight metal and is waterproof up to 150ft so you can shower with it, swim with it, and wear it all day long.
13. Samsung Galaxy Fit
A new fit band from Samsung, this is not the Galaxy Fit E. This band is fully waterproof with a heart rate sensor, sleep tracking and many more features you'd expect in a fit band.The surprisingly affordable Samsung Galaxy Fit is a sleek, accurate fitness tracker with a lovely display, a simple interface, and long battery life.
Samsung aims the Galaxy Fit  at fitness enthusiasts who are looking to buy an activity tracker and don't want to break the bank. Despite its limited scope, the Galaxy Fit  can perform a few minor tasks outside its area of expertise, such as giving users a way to quickly answer messages and emails received on a connected smartphone.
The Galaxy Fit  has a 1.1-inch AMOLED color display with a resolution of 126 by 294 and an integrated touch button. Heart rate sensors are located on the back of the wearable, while the internal components, such as 2 MB of RAM and 32MB of ROM, are wrapped in a 5 ATM waterproof body that's IP68-rated.
The wearable is capable of recognizing six typical activities including running and cycling, while an additional 90 activities can be selected from the Samsung Health app running on the connected smartphone
 14. Fitbit Charge 3
The Fitbit Charge 3 is one of the company's most accomplished devices yet offering the best fitness tracking experience the company offers in a band design. The Fitbit Charge 3 has the same rectangular screen and band design as seen on its predecessor, the Charge 2, but the design has been refined and tweaked somewhat.
A big change in the third generation of the Charge is its waterproofing. The Charge 2 was only 'water-resistant', meaning it could handle a few splashes while you did the washing up, or sweat while exercising.
15. Fitbit Ionic
The new Fitbit Smartwatch is the best Fitbit yet but it's not the right device for everyone. In terms of design, it reminds me of a lot of the original Samsung Gear Smartwatch and Fitbit Blaze. It has a full-colour, sunlight-readable touchscreen, which is great. 
The Ionic is also waterproof down to 50 meters and has a PurePulse sensor wrist heart rate monitor that is pretty accurate. Battery life is also pretty good – expect to get at least 4 days on a full charge. Of course, it will act as your all-day activity and sleep tracker, plus you get a daily goal that can be based on steps, distance, calories and more.
 The Ionic GPS watch also supports activities such as running, biking and hiking as well as non GPS sports like swimming, treadmill running, weights and more. The watch also features Fitbit Coach, which has three preloaded workouts with more planned for the future. As far as smart features, it will relay text, calls, calendar events and third-party app notifications. You can also control the music playing on your phone from your wrist. But there are also three new smart features – Fitbit Pay, Fitbit App Gallery and music storage.
Conclusion
The best waterproof fitness tracker isn't only a convenient instrument for your exercises or runs, yet a consistent friend from when you're swimming to your shower a while later as well. 
Not all trackers are waterproof however, so they won't endure a dunk in the pool, speedy shower or especially powerful rainstorm. In these events that you think this is something your fitness tracker will be dependent upon, you'll need something better. 
That was the reason I had assembled above the very best waterproof fitness trackers that are fabulous at tracking all components of wellbeing and vitals, as well as can accompany you in the water.