Smartwatches are known as digital watches. Besides keeping check on time, a smartwatch also provides you with many other features. For example, it monitors your heart rate, tracks your activity and provides reminders throughout the day. 
Check out : Best smartwtach for andriod in 2020
Check out : Best smartwtach for iphone in 2020
Smartwatches are also considered as a tool for information and communication technology (ICT).
Check out : Why smartwtach consider is an ICT Tools.
Same as a smartphone, the smartwatch has a touch screen display which allows you to perform an action by tapping or swiping on the screen.
Nowadays, smartwatches include several apps which are similar to apps for smartphones and tablets. 
Some additional functionalities are provided by apps such as displaying weather information listing stock prices and displaying maps and directions. Most of the smartwatches are also used to make calls and send and receive text messages. 
These kinds of apps require a smartphone to function. This is because these apps run directly on the smartwatch. 
Check out : What can you do with smartwtach without your phone.
This is because the data is firstly received by the phone and then it is sent to watch. Most smart watches do not include Wi-Fi and they do not have SIM cards for cellular data. That is why most apps rely on a compatible smartphone to provide data over a bluetooth connection. 
As smartwatches depend on smartphones for a large percentage of their functionality they are generally considered a smartphone necessary rather than a standalone device. 
However, smartwatches provide a large number of features in which you don't require a smartphone. For example activity tracking is possible using the smartwatch built in accelerometer and heart rate monitor. A smartwatch with a GPS receiver can accurately track the record outdoor runs. You can also pay for purchases with your watch using a stored credit card only if your watch has an NFC. 
Moreover, you can also play your favourite songs directly from your watch. Only your watch needs to have enough storage for music files. You can also use wireless headphones.
Most smartwatches whether they are intended for daily use or for specific purposes provides you standard features:
1. Notifications
A smartwatch displays notifications to alert you of important events or activities. When you connect your smartwatch with your smartphone then you can receive notification directly on your wrist. you can receive text messages and all other notifications on your smart watch directly from your smartphone. While sitting in the office or while doing work you don't have to to take your phone in your hand and see the notification. You can simply turn your wrist and you can see all notifications on your smart watch.
I have used my everyday for a year now. It's true that smartwatches are not perfect but personally I loved it.
My smartwatch helps me with a lot of information like my phone battery, Wi-Fi status, weather temperature etc. Things I like to know without pulling out my phone.
Whenever I am teaching in the class then it's nice to see my messages with a flick of the wrist. as It wouldn't be possible to keep taking out my phone in front of the students. 
Getting notifications straight to your wrist is one of the main benefits of a smartwatch. 
You just have to link your smartwatch with your smartphone and then you are ready to go.
2. Apps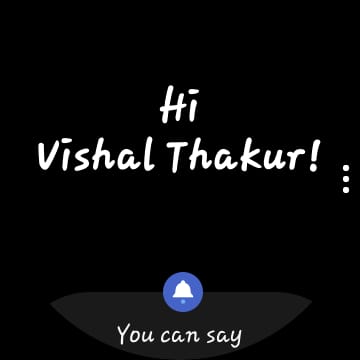 It not only displays notifications from your phone, a smartwatch is only as good as the apps which a smartwatch supports. App ecosystems vary accordingly. whether they are tied to apple's or googles environments. Most of the smart watches which are used for a dedicated purpose, such as hiking or diving. It helps the application to complete the purpose without any help from the extra application. 
3. Media management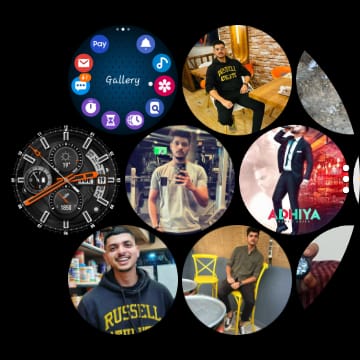 The smartwatches which are paired with your smartphone can manage media playback for you. For example, when you are listening to music on the iPhone using Apple AirPods. The volume and the tracks can be changed by your apple watch easily.
If you want to play the next track or want to skip any track between your playlist you can easily do it by a single click on your smart watch. 
This simply means you can manage your media with your smartwatch.
4. Answer message by voice
Now in your smartwatch you can easily answer your messages by your voice. Modern smartwatches whether running with the watch OS or wear OS operating systems support this feature. In modern smartwatches you can use your voice to answer your message easily. 
5. Fitness tracking
Fitness tracking is one of the main reasons people buy smart watches. But if you are a hard-core athlete than for you the better choice is a dedicated fitness band.  Beyond that many smart watches include a heart rate monitor and a pedometer to help track your workouts.
6. GPS
Most smart watches include a GPS. GPS is used for tracking your location or receiving location specific alerts.
7. Good battery life
Modern Smartwatches feature better quality of batteries for you. It will get you with normal use throughout the day. Battery use varies, some smart watches run 18 hours of normal use on a single charge while others run 2 or 3 days.
8. Pay for stuff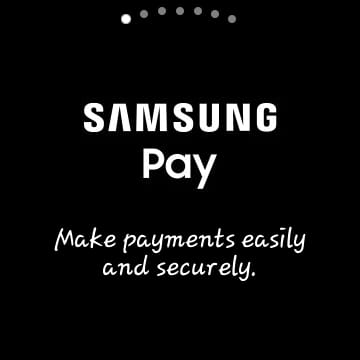 Sometimes when you go to pay at checkout and you realise that you don't have your purse or wallet with you?
Apple pay, Samsung pay or Google pay loaded onto your smart watch you will never be embarrassed at the till point again. With a simple tap of your watch on an in-store card reader is all that's needed to pay for your goodies. This also means that you don't have to go out with a purse or wallet stuffed full of cash.
9. Control your home
If you are someone who has fully embraced the smart living Revolution within your home you can now control that tech from your wrist. You need to download the manufacturers app whether you have got smart lights or security cameras, smart locks or smart thermostats.
From the manufacturer's app, you can easily turn your tag on and offset time, adjust settings and much more.
10. Follow directions
If your smartwatch has GPS built-in you can use it on its own for turn-by-turn navigation.
All you need is to download the appropriate maps app for the operating system. the Apple watch cleverly uses sound and apps that tell you when to turn- a low tone followed by a high one means turn right, while a high tone followed by a low one means turn left.
11. Locate your phone
Have you misplaced your phone a few times in the past?
The great thing about smartwatches is that they can be used to track down your phone. If your iPhone is connected with your apple smartwatch swipe up from the watch face then tap the find iPhone button.
In a few seconds, your iPhone should ring with a short ping sound to help you locate it. Similarly, you can command find my phone into your Android smartwatch and it will bring your phone at full volume.
12. Order a taxi
You can request a ride with the few taps of your smartwatch. This simply means that you don't even need your phone to hail a taxii anymore. 
Only you need to download a ride hailing app. If you want to let a loved one know where you are, the Uber app has a handy follow my ride feature which allows you to share your trip status and location on a map.
You can turn on sharing on or off at any time.
13. Take perfect pictures
Last but not the least, so long as your smartwatch is linked with your smartphone it can be used as a remote shutter for the camera on your Phone. This means you can use your phone to line a perfect shot of your and your friends or family before typing your watch to take the picture.
14. Tracks sleep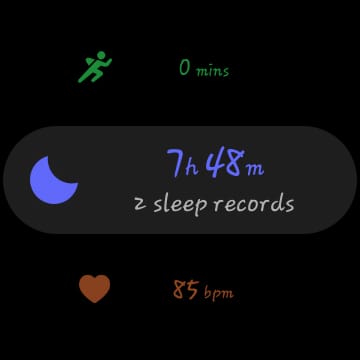 How do you track your sleep with it?
That's one thing I want to do with it. It has many benefits such as helping you and sure you get a sufficient amount of sleep each night. A smartwatch helps you to analyse how much time you spend in each stage of sleep and even makes you aware of potential sleep issues like snoring and sleep apnea. 
The smart watches mainly track:
The amount of time you spend asleep
The quality of your sleep
How much time you spend in each stage of sleep
Sleep-related health metrics
The quality of your sleep environment.
For what do I use my smartwatch for?
Basically I used my smart watch for so many things:
I depend on getting SMS/WhatsApp notifications on it and being able to quickly reply by typing.
I depend on it to control my nest thermostats
I depend on it to control my music.
I depend on it for the shopping list at the store
I depend on it to navigate my city walking with Google maps buzzing my wrist.
I depend on it to stream Spotify in the bathroom so I don't have to bring my phone in there which will distract me.
I depend on it to take a look at shots I have taken on my phone after the fact on the street when it's awkward to stare at my phone.
I depend only to control my music
I can dismiss call easier
Track my sleep so I know when to go to sleep
Can control my lights
I can have my phone in my pocket and we able to see which notification I need to act upon
I can see my next calendar appointments easily
Dashboard app allows me to mute my phone remotely
There are a lot of things I rely on it for. My smartwatch has not yet let me down.
Is a smartwatch a useful device?
I always thought that smart watches are really interesting devices, but they are still just a watch, with a few more features. 
I recently asked a few of my friends about their experience with a smartwatch. 
One of them has a gear sport. He told me that his phone is always on silent. He never takes his watch off and it just vibrates when we get any notification. It is also super handy for controlling music in his helmet when he is riding. The sleep tracking is also so very accurate.
Only thing he would change is to raise the wake hours. When he sleeps he moves a bit and it wakes up for a few seconds. This happens a lot at night so he always wakes up with the battery about 20% lower than the night before. Not a major issue but he would love to be able to set the hours when a raise to wake is active.
Rather than that he loves to swim in the swimming pool without taking his watch off. The features that a gear sport smartwatch has is unique. I don't think that any other smartwatch has the functionality as the gear sport has. He no longer uses sleep tracking because the band irritates his wrist when he sleeps. The rotating bezel is also amazing and so convenient that he wishes every watch has something like this.
The other one feels that they are convenient but they add very little value compared to smartphones. Smartwatches provide you with small quality of life improvements that you could of course live without.
As a result he thinks that they need to be good at being what is first then add the smart features on top. For him it means two things:
Battery life needs to be several days long
The price can't be more.
If battery life is too short you end up having to charge it as open as your smartphone. This is the reason why many smartwatches and up collect dust in a drawer. 
Do you think smart watches improve your life?
I personally love my watch because I can keep my phone on silent. I spend a lot of my working day in meetings and when my phone rings it no longer disturbs others. A quick glance at my wrist and I can tell who is calling.